I have been showing some of my wedding crafts for my dd's wedding but I also have 2 nephews who are also getting married soon. So I decided it was time to get a couple more wedding cards made.
For this first one I used my cricut and cut the bride and groom and words. For the second I also used
my cricut for the words. I don't have time today to tell you too much about how I made these but most of
you can figure that out I suspect. I also made thehandmade flowers on here and thought they looked perfect
on thse projects. I am not showing the inside of the 2nd card because I had already written my message inside.
After the ribbon band is removed you can see the top of the wedding dress better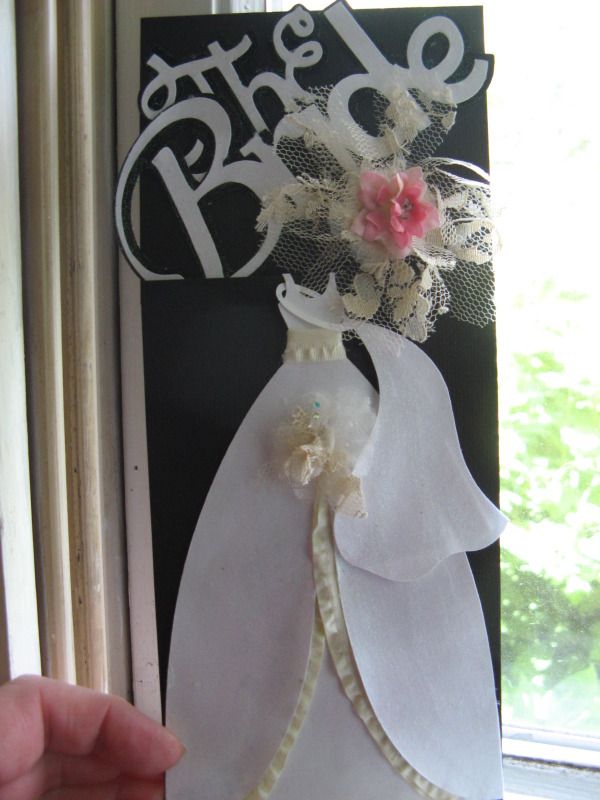 We can't forget the groom now can we?
And since this is a trifold card here is the bottom half, I got this cute little twinchie from futura at the CMB in a swap and thought it was the perfect final touch for this card
The message says Two hearts that beat as one.
Here's my other card for my nephew's wedding
If any of you know my daughter then shhhhhh, cause the first one will be for her and Patrick
Thanks for stopping by, please feel free to follow me. Kathy