Thursday, November 24, 2011
Posted by

heaven4333
at 9:30 PM
1 comment:

Wednesday, November 23, 2011
Hello friends,
Just thought I'd share this simple little prayer buddy card
I made for my recent retreat.
I got this stamp set from Tiffany at the CMB and it is
from Our Daily Bread website. I love it, and this is my first
card made with it.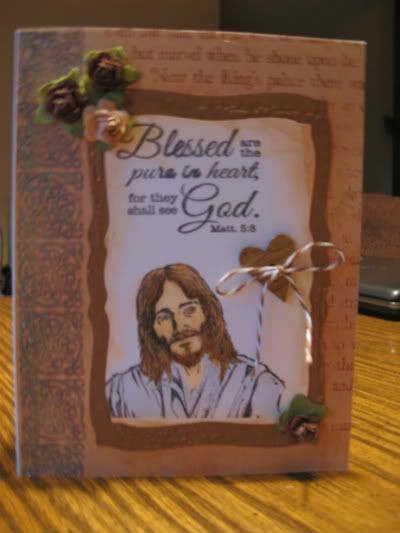 Inside it says a friend like you is like a special
hug from God.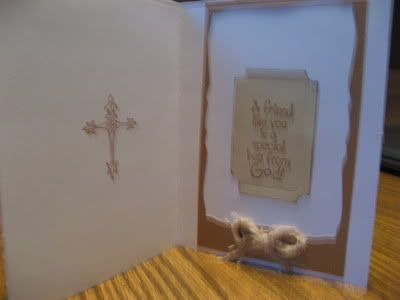 Thanks for stopping by and have a Happy, Holy Thanksgiving!
Posted by

heaven4333
at 5:45 PM
No comments:

I joined the Christmas secret santa matchbox swap at the CMB.
We were to make a matchbox, flowers, charm and stick pins
plus give them some gifts from a wishlist for about $10.
Here is my matchbox: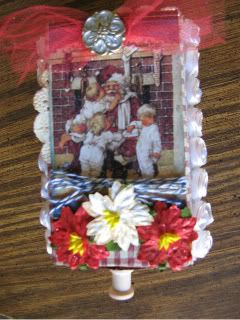 I loved this sweet image of the children with santa.
I added some bakers twine and pointsettas from iamroses.
I also added some glaze to them to tone down the bright red a bit.
Next I used two trims on the sides, an eyelit and a gorgeous
little rose flower ribbon trim in organza. I inked the trims with tea dye
to make them more vinatgey.
Next I added 5 wooden spools; 4 for legs and one for a drawer pull.
I left them in their natural color. I also used a cute little bottle cap
made by Kelley Rooks on one end and also used 2 more on my charm.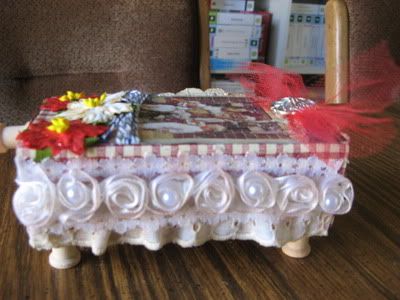 I made these flowers with the TH tattered florals die and some
cotton and netting and embellies.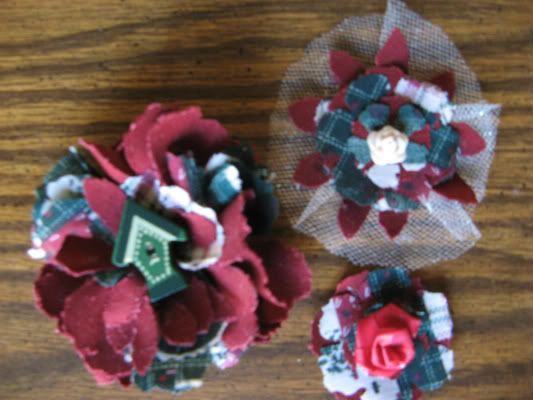 Here is a pic of the whole swap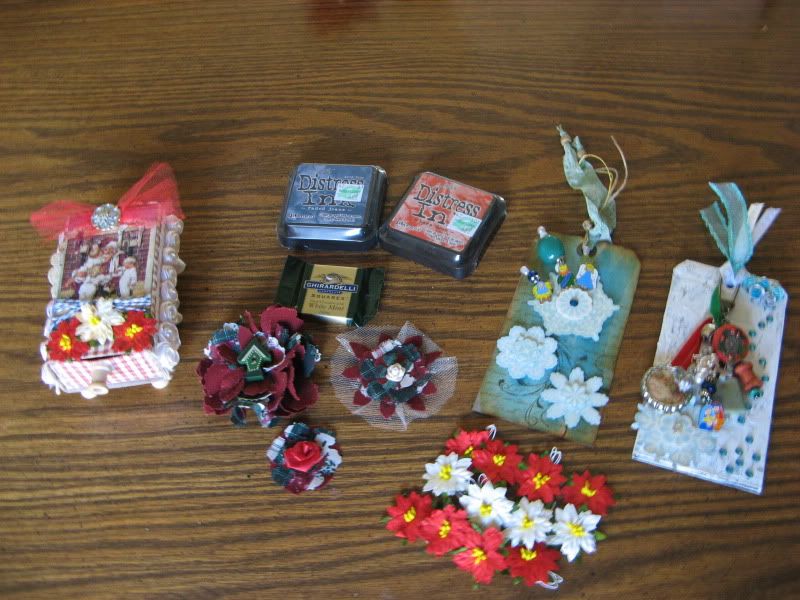 This all went to a lady named GrammaP and she said she loved it all!
Thanks for stopping by........Kathy
Posted by

heaven4333
at 5:32 PM
No comments:

Wednesday, November 2, 2011
Hi Ladies,
I thought I'd share this banner I just got yesterday.
It was for a CMB dress form banner swap and I love it!
I love lace and pearls, flowers, dress forms and butterflies
and she managed to hit them all with some beautiful Prima paper.
She also gifted me with the same Prima paper pack, TH black soot
ink, and some halfback pearls. What a sweatheart!
I want to show you each letter closeup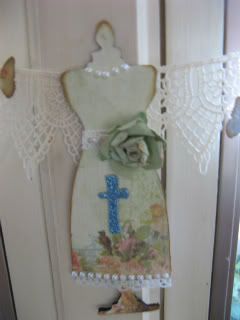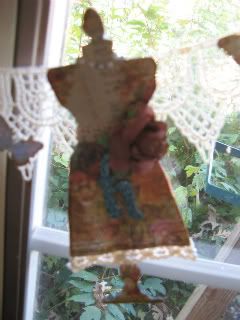 Thankyou so much Kelley, I just love it all!
Hugs, Kathy
Posted by

heaven4333
at 11:45 AM
2 comments: