Hello ladies,
Today I worked on a challenge card for the CMB June Bug grp
We were to use purple, a shaped card (not square or rectangle)
and ribbon. My dd has a bday coming up so I thought I could
make her card now and use it for this challenge. I used the
Wild card cricut cart for the card and curvey verses for my
stamped sentiment. I wove the ribbon around the outer heart
and tied it in a double bow, then added the sweet cream colored
rosebud trim. I also finished the inside and made a matching
envie, because I will be mailing this to her soon. Tell me what
you think of it! Kathy
Front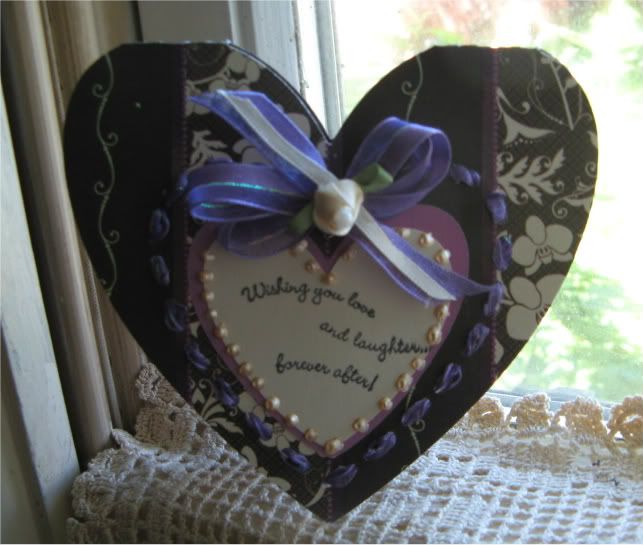 Inside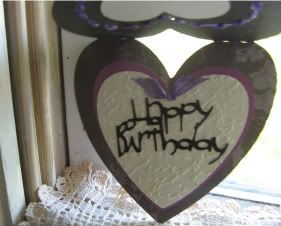 With envie behind it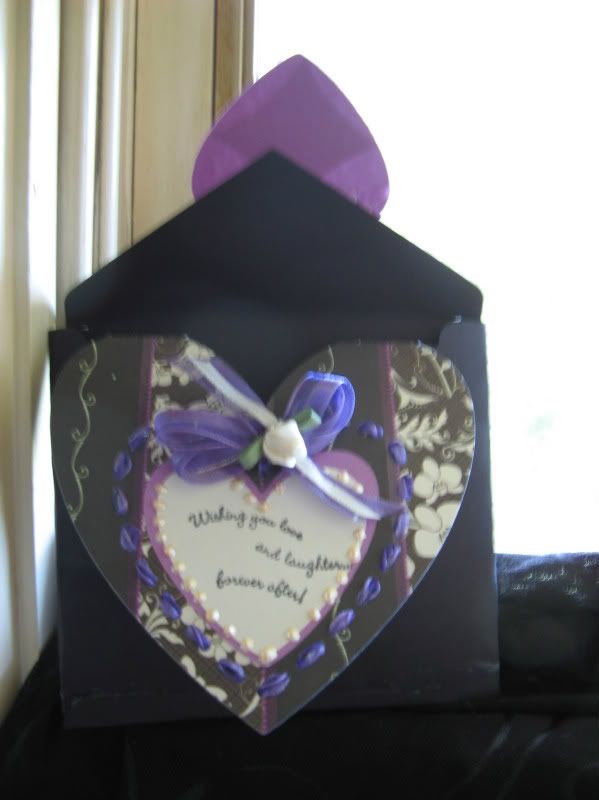 Thanks for stopping by!