Hello friends,
Just thought I'd share this simple little prayer buddy card
I made for my recent retreat.
I got this stamp set from Tiffany at the CMB and it is
from Our Daily Bread website. I love it, and this is my first
card made with it.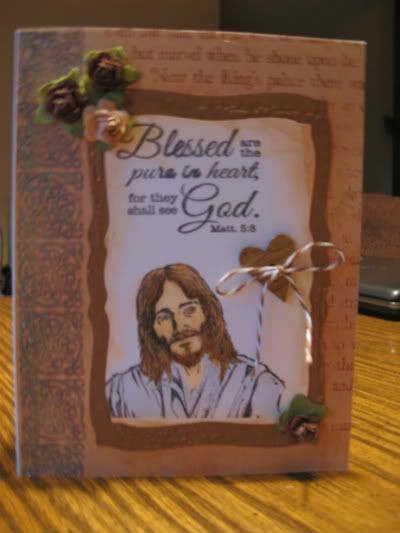 Inside it says a friend like you is like a special
hug from God.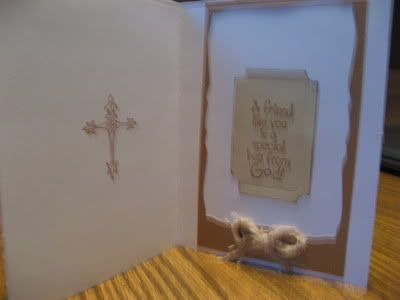 Thanks for stopping by and have a Happy, Holy Thanksgiving!