I joined the Christmas secret santa matchbox swap at the CMB.
We were to make a matchbox, flowers, charm and stick pins
plus give them some gifts from a wishlist for about $10.
Here is my matchbox: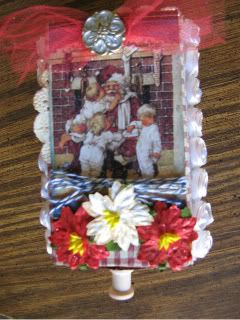 I loved this sweet image of the children with santa.
I added some bakers twine and pointsettas from iamroses.
I also added some glaze to them to tone down the bright red a bit.
Next I used two trims on the sides, an eyelit and a gorgeous
little rose flower ribbon trim in organza. I inked the trims with tea dye
to make them more vinatgey.
Next I added 5 wooden spools; 4 for legs and one for a drawer pull.
I left them in their natural color. I also used a cute little bottle cap
made by Kelley Rooks on one end and also used 2 more on my charm.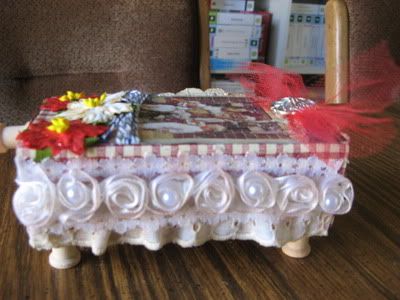 I made these flowers with the TH tattered florals die and some
cotton and netting and embellies.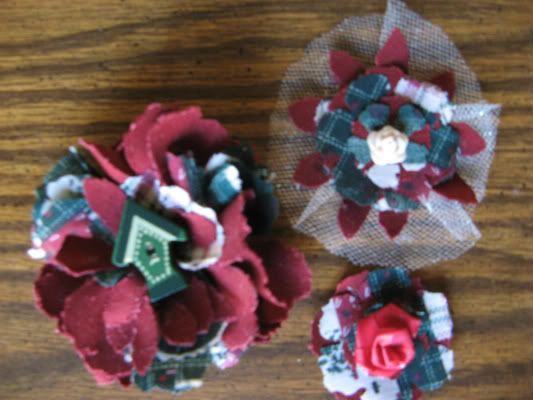 Here is a pic of the whole swap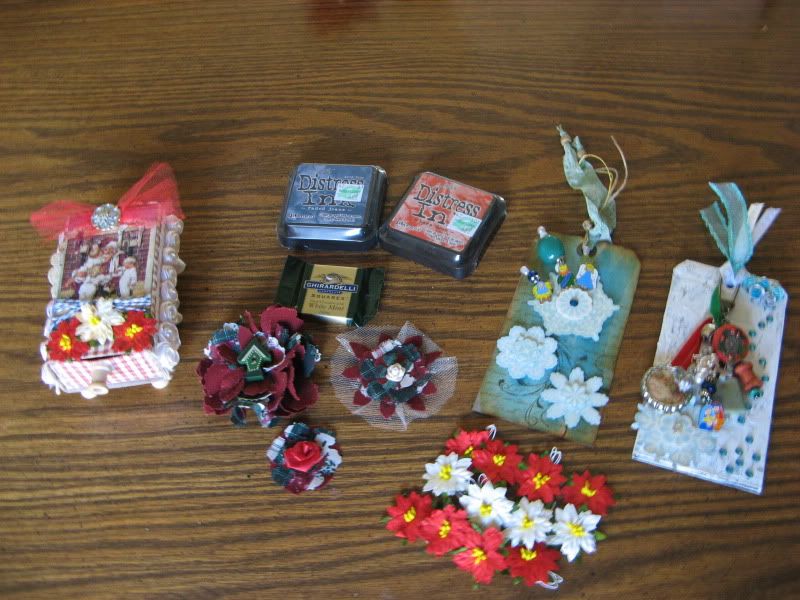 This all went to a lady named GrammaP and she said she loved it all!
Thanks for stopping by........Kathy