Hi Ladies,
I thought I'd share this banner I just got yesterday.
It was for a CMB dress form banner swap and I love it!
I love lace and pearls, flowers, dress forms and butterflies
and she managed to hit them all with some beautiful Prima paper.
She also gifted me with the same Prima paper pack, TH black soot
ink, and some halfback pearls. What a sweatheart!
I want to show you each letter closeup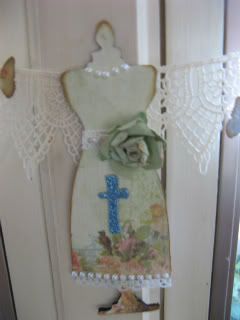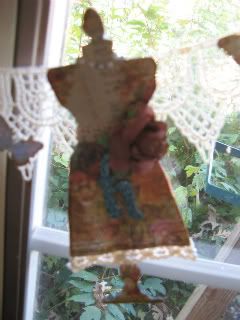 Thankyou so much Kelley, I just love it all!
Hugs, Kathy