Hello Blogger Friends,
I just finished a wedding box for my daughters wedding this July and so I decided that today is
the day to share what I have been doing so far for this weddding. I have made centerpiece table
numbers for the reception as well as a special one for the head table and for the families tables as
well. I also made some lollipops in wedding colors and attatched them to flip flops for the attendants
to wear at the reception. I still have a fewmore flip flops to make and so I haven't taken pics of those.
Maybe I will when I finish the last ones, we'll see.
Okay so on to the wedding box. I bought the base box at HL and then began my altering. I found this awesome trim at HL in their upholstery dept. I love the shabby look of it and it also has glass prisms
that are hard to see in the pics. Then I used some love doves, prima flower, curly edged pink roses, and little
blue roses as well. I added a bead spray and some glittery netting ( websters pages) and an organza bow. I am really happy with the way this turned out. Hope you like it too.
Close up of deatils
Okay here is the head table decoration side 1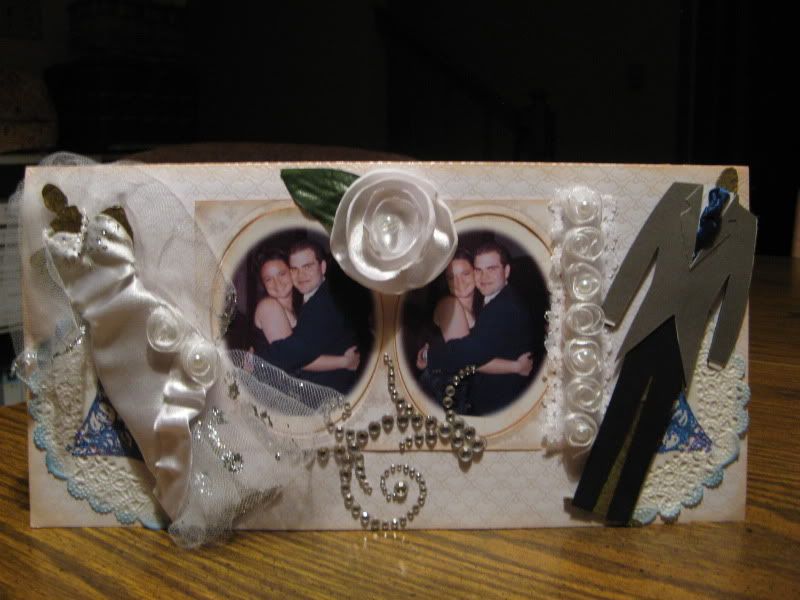 Other side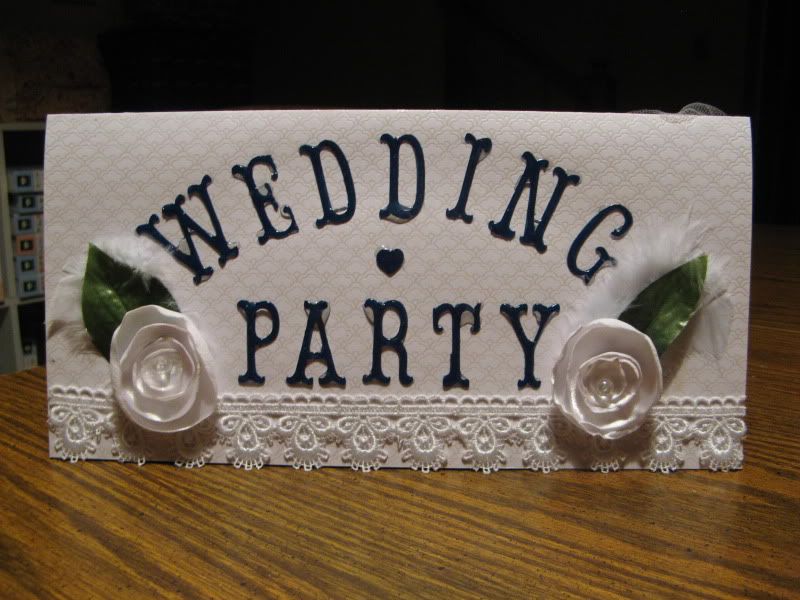 Family Tables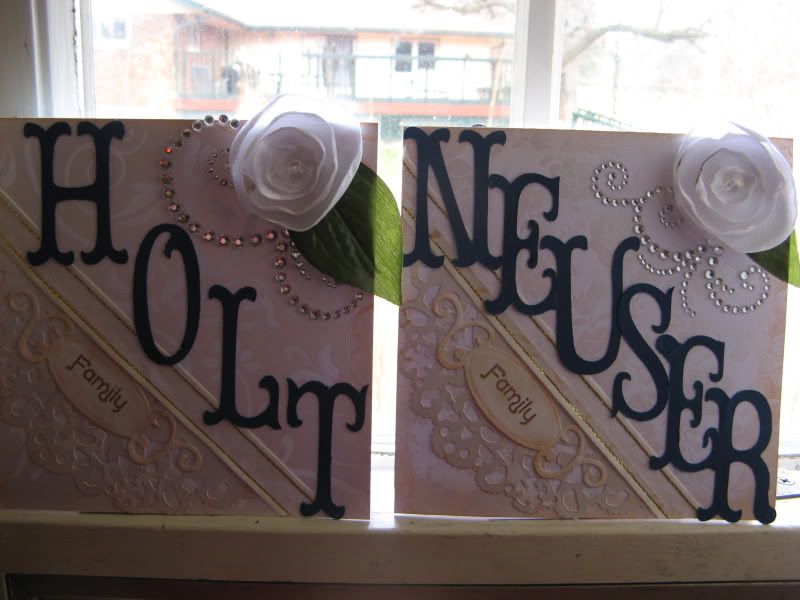 The rest of the tables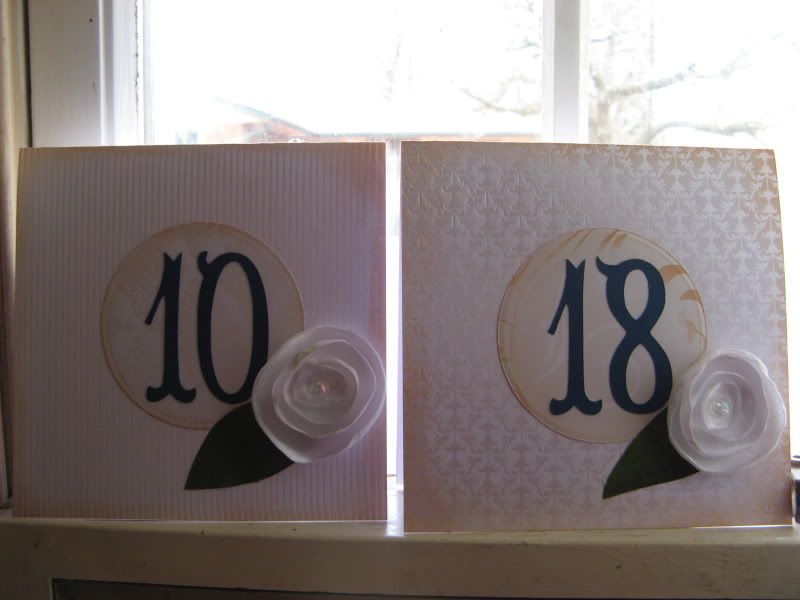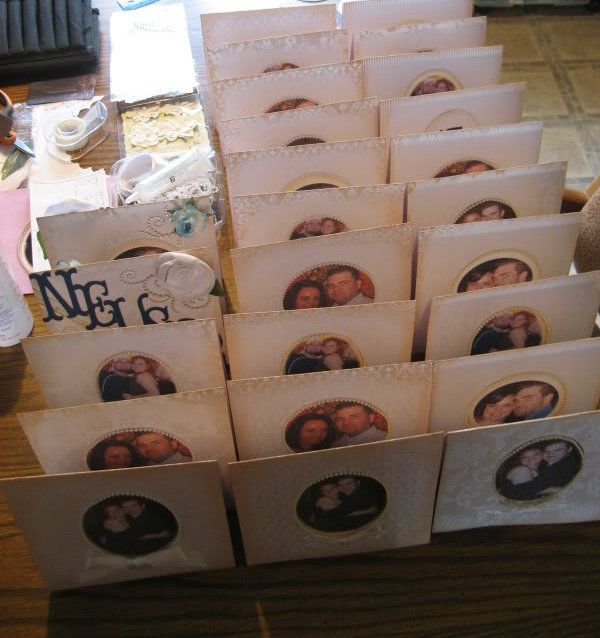 Thanks for stopping by, I hope and pray for and awesome wedding
a happy and holy Marriage for Gina and Patrick