Hi Ladies,
Well last weekend I stopped by a garage sale and saw this Baker's rack
it was later in the day so they had marked it down from $45 to $30 so
I decided to get it and use it in my crafting space. It was getting really
bad here with things piled high and on the floor so even though my
dining room is still crowded it's allot neater than it was and I can reach
most of my stuff pretty easily. Let me know what you think of it.
Thanks for stopping by
Kathy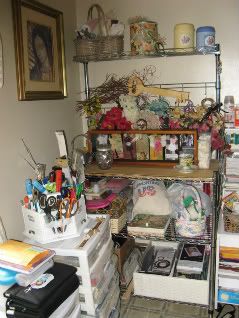 Here's the whole space I have to work in.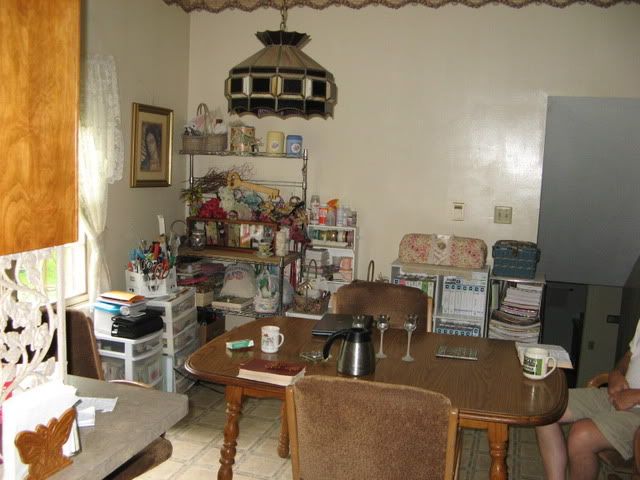 When I mentioned to the lady at the sale that I was going to use ot for my crafts
she said she was a crafter too and she wished she'd thought to use it for that! LOL But she sold it to me anyway...