I joined a new swap this month called sisiters of the travelling shoebox or stsb.
The hostess gives a different word or phrase each day for a total of 20 days
and each person has to either buy something from their partner's wish list to
go with that word or else make them something nice handmade to go with it.
It was pretty intense for me and I personally found it kinda hard to wait for
the words ( I usually order for partners within a day or two of joining a swap)
But in the end it was fun creating and ordering things for her. My partner is Happy Kimmie and here is what she received in the mail yesterday. She loves pink and is also into fishing so her first item was an altered pink tacklebox with handmade leopard print pink lollipop flowers, bling and trims. Also made cute little gone fishing tag. I'd say she got her "something pink", wouldn't you? LOL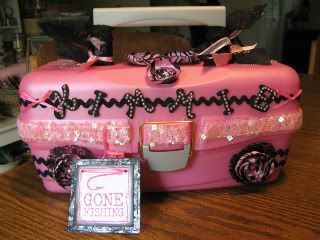 Front view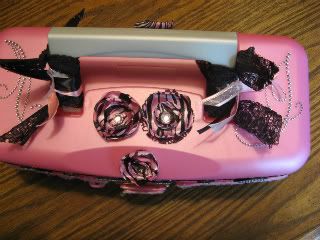 Top of box
Next was a project called canvas art
I used beeswax to cover the main paper elements
and Mod Podge to attach it first to my graphic 45 paper.
I also used a TH frame and my graphic 45 once upon a springtime stamps for matching tag. I embellished with pearls and lace and handmade vintage lollipop flowers and a lace flower and some sage satin ribbon.
I loved the way this turned out!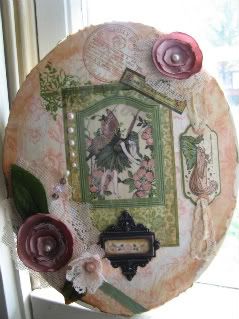 I made this beeswax canvas artpiece for her after watching this tutorial from Katie's rose blog.
Another project was for the Americana theme. For this one I made her
a handmade purse with another handmade lollipop on outside and cute big pockets both inside and out. I also made a matching th dress form tag to go with it.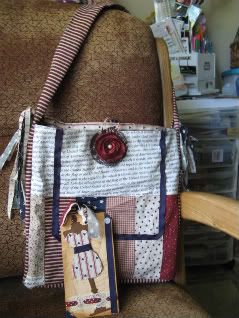 Front side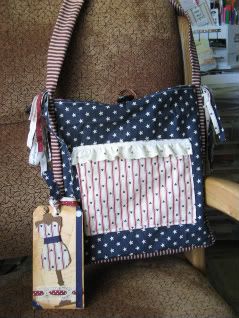 Back Side
Another day the theme was stick it to them ( or something like that)
so I made this cute little card with stick pins in it for her.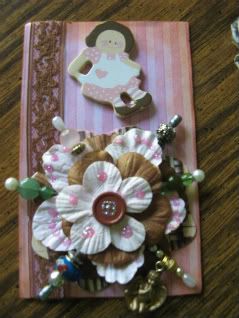 Another day our word was charming so she got this charm
with cute "gone fishing tag"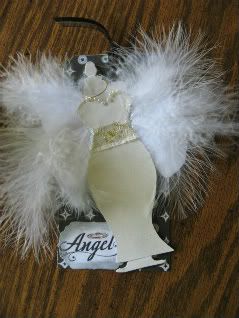 I made this TH dress form tag for tattered angels day and
she got it along with three bottles of tattered angels glim mist.
I will be posting more pics later but that's all for now.
Thanks for dropping by.